Here she is! Her name is Shai-Hulud.
This is a 2006 International activity bus with underbody storage. Rear engine and tall ceilings (no roof raise required). She's basically brand new. She had only 47,000 miles on her at the time of purchase, and was rust free. What a find!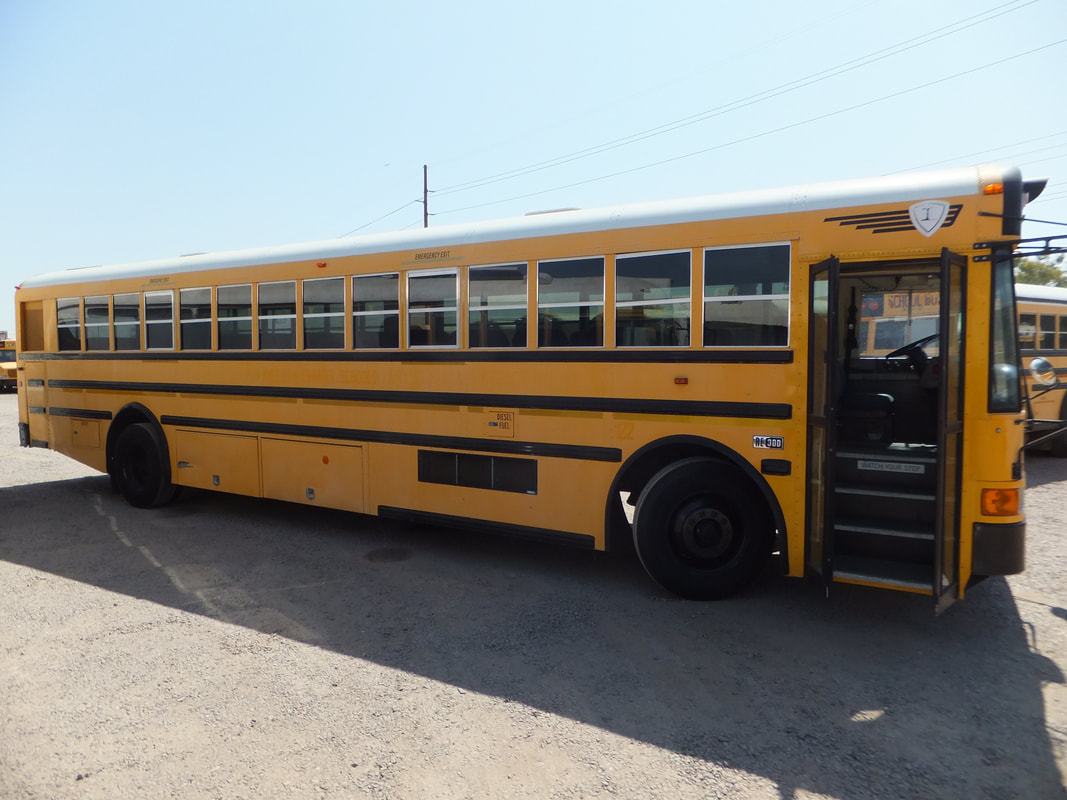 Want to learn more about how I came up with the idea for this crazy project? I'm writing up the complete story. It's a doozy, as skoolie stories tend to be! When I feel ready to share it, and when I think the story's readable, I'll be sharing it here on Banality!